Already registered? Login here.
Welcome to Rewild Your Mind, Rewild University's first online rewilding course.
Wait. Online rewilding? Really?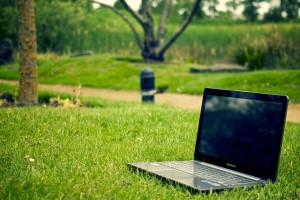 I know. When I first started my RewildU YouTube channel, I thought: What am I doing? The way to connect people with nature and their innate wisdom is by getting them outside! Not by getting them to sit in front of a computer!
Well, I've had that sentiment shaken. While I get to work with a few people a year at Rewild University, my YouTube videos have allowed me to reach thousands of people around the globe. On a daily basis, I get to hear how these videos have inspired people to climb trees, take a cold shower, change their diets, or embark on an extended wilderness adventure. Technology is with us, and it can have positive uses. If five minutes in front of a computer can inspire someone to spend five days in the woods, well . . . I think that's a good use of video technology.
When you invest in the Rewild Your Mind course, you'll receive:
Nine inspirational videos, including videos that explain how to . . .
Free yourself of physical and emotional debt (which leads to financial debt)

Expand your awareness

Replace a judging mind with a curious mind

Take control of your mind's "RPM"

Harness the incredible power of one of our culture's biggest fears — boredom

Open our senses

Find the world's best medicine, called "Shinrin Yoku".
You'll also get an additional six "practice" videos that will help you apply rewilding skills on a daily basis, along with twelve text-based practices that will suggest even more ways to integrate rewilding into your life.
I've focused on rewilding the mind as the first course, since laying that foundation allows easier change in other areas of our lives. I'm envisioning future courses that include rewilding our health, our relationships, our lives, and a final "deep rewilding" course, which shares many of the most immersive and transformative work that we do with students at RewildU.
The video below will help you understand what rewilding is, and why it will change your life in a way that no other self-help or self-development program can.
While all of my online offerings, up until now, have been free, I'm asking for a small tuition investment for this course. Why? I'm aiming to devote more of my energies toward video outreach, and your investment will allow that to happen.
To begin your Rewild Your Mind online video course, we ask for a tuition investment of $20. We also accept tuition payments of $35 and $50 (or more!) if you wish to help us further RewildU's mission. Finally, if you decide that you don't want to pay any tuition, but still want to take the course, you can write to Kenton at kenton@rewildu.com and he will give you a password for free.
Enter your tuition price below ($20 or more) and click to enroll!