To help human beings experience their own personal rewilding, thus discovering the passion, curiosity, and abundant joy that is every human's natural birthright. Through this, we aim to shift our culture into a more meaningful relationship with nature and self. ReWild University strives to accomplish this mission through wilderness experience programs, networking among re-wilders, books and other media, and web-based education, such as videos on the ReWild University YouTube channel and our upcoming ReWild Your Mind online course.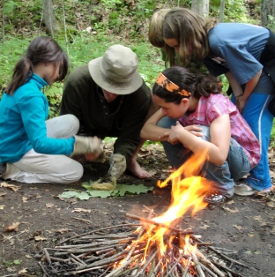 ReWild University offers rewilding tools and opportunities for people of all ages and backgrounds. ReWild University works with people who are passionate about making real and positive changes in their lives, who have a deep love of nature, and who want to explore the relationship between Self, Nature, and their concept of God. ReWilding, and the joy, passion and freedom that accompany it, is everyone's birthright. All you need is a desire to reconnect with nature and your most elemental, vibrant self.
In addition, through the Metamorphosis program, ReWild University seeks to establish a fourth "standard option" for people coming out of high school (or home school). Our current "standard options" are to pursue a college degree, join the military, or enter a career that does not require higher education. This fourth "standard option" encourages people to educate them selves in skills that our schools do not always include in their curriculum. This includes mindfulness, emotional intelligence, spiritual connection, and timeless ancestral skills. Pursuing this education builds a foundation that sets the student up for a lifetime of joyful living. In addition, students can choose to be groomed to be a rewilding teacher themselves, and will be encouraged to become an entrepreneur who takes students of their own.
Future Visions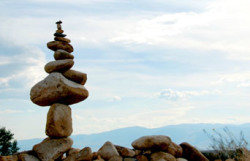 These include the creation of a Wild Human Preserve, where human beings can choose to once again live the hunter/gatherer lifestyle. If you are a land owner of acreage that would be capable of sustaining a small human population for an extended period of time, and would like to discuss the vision of a Wild Human Preserve, please contact Kenton at rewilduniversity (at) gmail (dot) com.