Based near Cable, Wisconsin, USA, ReWild University is offering our new "Forest Monk" programs — intensive training in ancestral skills, mental/emotional strength, primal fitness, and much more.
We are announcing our 2017 programs: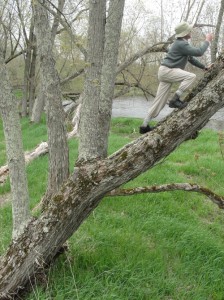 •  The Forest Monk 4-Month Training Program: Four months of living and training with other Forest Monks, surrounded by the power and majesty of the northwoods wilderness. You'll live in forests inhabited by wolves, loons, and bears as you reconnect with Nature and Self.
•  The Forest Monk Online Training Community (FMOTC): In our quest to make our programs available to everyone, we've created a training option with a tuition as low as $1 a month. FMOTC brings together a community of people devoted to unleashing their inner wisdom, and forging themselves mind, body, and spirit. To learn more, visit the FMOTC page!
We continue to offer —
•  Rewild Your Mind online rewilding course: The first in a series of online video courses, Rewilding Your Mind takes you deep into the sources of our cultural conditioning, and gives strategies and practices to help you unleash your inner nature.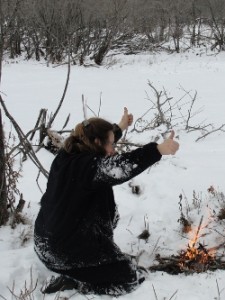 •  Custom Programming: If you're looking for something that isn't offered anywhere else, feel free to contact us. We specialize in personalized, one-on-one or small group training in wilderness skills, martial arts, prepping, mindfulness, and fitness.
•  ReWild University YouTube Channel: Join our community of over 25,000 subscribers who share in the inspiration and learning opportunities of our YouTube videos. Intended to be a resource for anyone interested in exploring rewilding (or just interested in getting closer to nature), our videos range from self-shot survival adventures, like the Extreme Winter Survival Overnight, to ancestral skills like The Handrill Firemaking Beginner's Step-by-Step Guide, to ways to rewild your mind and achieve more emotional and mental resilience, like The Power of Gratitude, or The Benefits of Boredom.