North America's premier school of re-wilding, we're based in Menomonie, Wisconsin, USA. ReWild University offers custom classes ranging from 3-hour intensives to our one-of-a-kind Metamorphosis program, which gives you the opportunity to receive one-on-one (or with a small group of your family or friends) tutelage in rewilding skills, from primal fitness to mindfulness to survival skills.
We are announcing two new programs for 2016: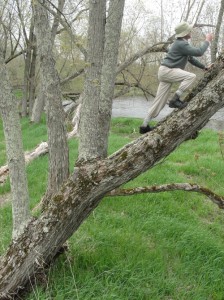 •  Rewild Your Mind online rewilding course: The first in a series of online video courses, Rewilding Your Mind takes you deep into the sources of our cultural conditioning, and gives strategies and practices to help you unleash your inner nature.
•  The Way of the Forest Ninja: ReWild University is teaming up with Yamamizu Ryu Bujutsu Kai and the Bergstrom Healing Arts Center to present a powerful 11-month ninjutsu training program. The training will include wilderness survival, herbal medicine, traditional martial arts, extreme fitness, hunting and bow-making, stealth and the art of invisibility, mental and emotional resilience training, and much more. We only have room for four students, with the program beginning in early August.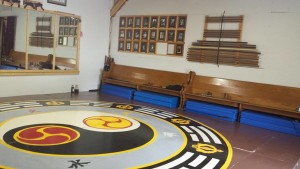 •  Metamorphosis Program: The ultimate one-on-one or small group training program in rewilding skills. Using adventure as our guide, you'll meet challenges that will use all of the ancestral, survival, martial arts, and mindfulness skills that the program teaches. We do programs from 3 hours up to one year in length, and provide options that range from you living nearby and visiting for your sessions to living on-site in a yurt or our primitive encampment.
•  Custom Programming: If you're looking for something that isn't offered anywhere else, feel free to contact us. We specialize in personalized, one-on-one or small group training in wilderness skills, martial arts, prepping, mindfulness, and fitness.
•  ReWild University YouTube Channel: Join our community of over 14,000 subscribers who share in the inspiration and learning opportunities of our YouTube videos. Intended to be a resource for anyone interested in exploring rewilding (or just interested in getting closer to nature), our videos range from self-shot survival adventures, like the Extreme Winter Survival Overnight, to ancestral skills like The Handrill Firemaking Beginner's Step-by-Step Guide, to ways to rewild your mind and achieve more emotional and mental resilience, like The Power of Gratitude, or The Benefits of Boredom.