Want to rewild but you don't live anywhere near Wisconsin? ReWild You! Mentoring gives you one-on-one attention in your rewilding adventure.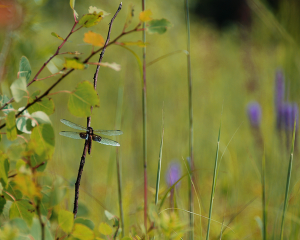 Using email as our communication method, we'll create a personalized rewilding program. You'll get one-on-one attention from Kenton Whitman as we develop your own primal fitness program, develop a paleo-inspired diet that will fuel your body and tantalize your taste buds, uncage your wild heart, and get out into nature to directly re-connect with your wildest self.
No matter where you are — in the midst of Tokyo or living on a permaculture farm — and no matter who you are — a parkour expert or someone who uses a wheelchair — Kenton can help you to discover the vital, curious, healthy, passionate creature that's been locked up inside you.
This one-on-one mentoring is priced at $250 US per month, with no contract. It includes unlimited email contact (in reality this means one email exhange each day, or once every couple days, since Kenton is often out in the woods for multi-day adventures with students). Your first email exchange is free, so contact Kenton at kenton@rewildu.com to learn how to begin your rewilding journey.
ReWild You!