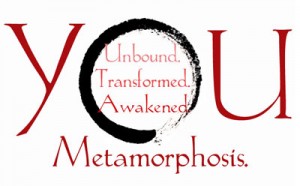 Metamorphosis Workshops                              
 1 Month Metamorphosis
 Weekend Metamorphosis Retreat                   
 3 Month Metamorphosis
 Week-Long Metamorphosis Retreat               
 11 Month Metamorphosis
You have a natural birthright to abundant health, vitality, awareness, and a clear, serene mind. We live in a culture that blinds us to that birthright. 
ReWilding is the process of taking your birthright back. 
At ReWild University, we give you the tools for ReWilding, from YouTube videos to blog posts to our one-of-a-kind Metamorphosis program. If you or your friends are looking for the ultimate in self-discovery, adventure, wilderness skills, martial arts, or primal fitness, Metamorphosis offers a training program unlike anything else in the world.
What makes ReWild University's Metamorphosis program different?
There are plenty of outdoor schools where you can learn how to start a fire without matches, identify wild edibles, or track. You can learn all those things at ReWildU, but here we use those skills as a pathway into discovering your own inner wildness. Instead of seeing nature as something "out there" where you can "survive" if you have enough skills or equipment, you'll come to see nature as something inside you. Through adventure, experiencing the elemental forces of nature, and "remembering" the ancient skills of your ancestors, you'll awaken a part of you that has long been asleep. This sleeping wild-thing is your most joyous, capable, serene, curious, and adventurous Self.
If you are ready to reclaim your birthright, read on . . .
Why Metamorphosis?
Instead of a big class of strangers, where teaching can often be too slow-paced or fast-paced for each individual, Metamorphosis offers you the opportunity to have ReWild teachers' full attention on you. Whether you are an individual, a family, or a group of friends, we'll create a customized program that focuses on skills that are relevant to you.
Forging your body through natural fitness
Re-connecting with nature through ancestral skills and wilderness survival
Prepping skills
Homesteading skills
Deepening your senses
Tracking
Martial arts
Meditation and Awareness
Developing holistic health and diet practices
Wilderness Adventures
Much more!
As you learn these skills, you'll constantly find yourself in a position to open yourself to nature and your natural self. You are stronger, more able, more aware, more compassionate, and more adventurous than you may think!
Our programs range from 3-hour workshops to our 11-month immersion program, and we offer opportunities to live on-site during your training. At the present time, we do not have an internship or work-for-trade opportunities, but we do sometimes offer scholarships and tuition discounts, so don't let tuition prices prevent you from contacting us. We don't want tuition prices to be a barrier to anyone.
Claiming Your Natural Birthright
You recognize that our "civilized" life dulls your mind and body. You know that you can regain the strength, clarity of mind, passion, and power of your ancestors. You're ready to break free of the chains and reclaim your birthright. You're ready for your personal Metamorphosis.
ReWild University's one-of-a-kind workshops, weekend, week-long, 1-month, 3-month, and 11-month Metamorphosis programs will re-connect you with nature and your natural, vibrant, aware, and passionate Self. You'll be ready to confront any challenge, from the stresses of daily life to the end of the world as we know it. You'll remember ancestral skills, learning to coax fire from stone or stick, to gather plants that heal and provide food, and to move through the wilderness with the ease and quietness of a wolf. You'll learn homesteading skills, including organic gardening, maple syruping, and beekeeping. You'll swordfight on ridgetops, walk through forests in the pitch dark, and meet challenges and adventures that others only dream of. This is a unique opportunity to unleash your inner wildness and discover a way of living that will make you wake up each morning excited for the day to come.
When I started the one-month Metamorphosis program, I considered myself an avid and knowledgeable outdoorsman, physically fit, with some knowledge of martial arts. Kenton's program was one of the best-spent months of my life! Wherever life might take me, whether to a dangerous city street or to being lost in the woods, I am now much more confident in my own abilities to not become another statistic! On top of Kenton's demonstrated wealth of knowledge in wilderness survival, martial arts, and fitness training, he also equipped me with tools to help me find deeper appreciation and wonder in the life all around us! This program took me to the edge of my limits and beyond, and I had tons of fun doing it, too!
– Adam Unger, One-month Metamorphosis graduate
What You'll Learn
We teach a variety of skills as pathways to awakening your natural vitality, awareness, and health. Our curriculum is divided into six skill areas. Offerings vary with the seasons and with instructor availability.
Wilderness and Ancestral Skills — From tent-and-sleeping-bag camping to immersion wilderness "survival", you can learn firemaking, shelter building, knapping, and much more.
Awareness and the Primal Mindset — Tracking, wild meditation, exploring our cultural conditioning, and opening your senses helps to cultivate your natural, serene, emotionally balanced, aware mind.
Primal Fitness — Your body's natural agility, strength, flexibility, endurance and health are all eroded by a culture that keeps us sitting. You'll learn how to replace boring "exercise" with a love of movement, and discover how easy it is to stay fit when you awaken your sense of play.
Homesteading Skills and Folk Crafts — From organic gardening and wild permaculture to weaving baskets, making kefir, or spinning wool, our teachers can help you to become less dependent on supermarkets and stores. You can make or grow almost anything yourself!
Wild Foods and Medicines, and the Real Primal Diet — There is a bounty of wild, free, healthy food available through the use of ancestral hunting and gathering skills. You'll learn how to add wild plants, nuts, and mushrooms to your diet, how to hunt and trap without modern weapons, and how to shift your diet for optimal health and vitality.
Martial Arts — Martial arts offer a unique doorway into our primal consciousness as we learn to deal with highly complex situations without conscious thought. Pulling from a variety of hybridized styles means that we can create your own, personalized art that is optimal for your body and philosophy.
At times, we have other teachers available to share additional skills, such as yoga, tai chi, horse riding, and more.
Our Current Metamorphosis Programs –
Metamorphosis Workshops — A convenient and economical way to get one-on-one training when it works for you. Each two to three hour workshop will combine learning, fun, and adventure as we focus on the specific skills you want to cover.
The Weekend Metamorphosis Retreat — You'll stay for two days in our pond-side yurt, be served delicious, super-healthy food, and receive ten to twelve hours of one-on-one teaching. We'll work together to create your personalized program that focuses on the specific skills you desire, from mindfulness to primal fitness to wilderness skills.
The Week-Long Metamorphosis Retreat – Treat yourself to six days of solitude, learning, and natural beauty during our week-long retreat. You'll be served amazing food, live in the pond-side yurt, and receive four to six hours of training each day. The week-long retreat includes a wilderness overnight or a day-long adventure with Mike Helfman.
The Month-Long Metamorphosis Program – In one life-altering month you will immerse yourself in a host of skills that will re-connect you with nature, calm your mind, start you on the road to getting in the best shape of your life, and open your perception to new and powerful possibilities for living. We'll create a custom program from focuses such as:
Learning seasonal wild edible plants
Tending an organic garden
Practicing various forms of meditation to sharpen your awareness
Experiencing wilderness 'survival', including finding water, shelter, and food
Learning the principles of of natural fitness
Martial Arts
Entraining with the natural world
Starting fire without matches
And much, much more
The One-Month Metamorphosis includes an overnights in nature, day-long adventures that hone your skills, and the option for a one, two, or three-night Vision Fast. Graduates of the one-month program who choose to continue with the three-month or eleven-month program may apply their paid tuition to the new program. Yurt accommodations are sometimes available for an additional residence fee.
The Three-Month Metamorphosis — Over three months, you'll enact immense changes in your life, learning a broad range of wilderness living skills, developing your body through natural fitness, and developing an intimate connection with the natural world. Your custom program can include:
Learning what wild edibles come into season during your three-month program
Working with various teachers to learn tai chi, yoga, or sacred dance
Breaking past your comfort zones, coming to appreciate the elements of nature
Developing a host of wilderness skills so that you feel at home in nature
Getting into great shape with natural fitness
Preparing for and embarking on wilderness adventures
Meeting and befriending your personal fears and insecurities
Immersing yourself in natural meditation
Learning the essentials of 'soft' or 'hard' martial arts
And more
During the Three-Month Metamorphosis program, you'll experience numerous adventures that allow you to challenge your new skills in a safe environment. You'll make life-long memories as you learn that your self-imposed boundaries are only the entrance to living a truly amazing life. The Three-Month program has the option to take part in a Vision Fast, and includes numerous overnights and adventure challenge days. It also includes extra month of ReWild You! Mentoring, and graduates can apply their paid tuition to continuing onward with the Eleven-Month program if they choose.
Eleven-Month Metamorphosis — Our most transformative program, you'll embark on the adventure of a lifetime as you learn to be at one with nature and to manifest your most aware, compassionate, joyous, and adventurous self.
Become completely comfortable in the natural world
Develop your own personal style of martial arts
Become a natural fitness expert
Practice skills in real-life wilderness living situations
Harvest and eat wild edibles available during all four seasons
Make meditative awareness your daily "default" state of being
Learn skills that allow you to live "technology free" in the wilderness
Test your skills during wilderness adventures
Eleven months of training allows you to develop skills until they are "second nature", and to challenge your skills in scenario training that will be more challenging than anything you'll encounter in real life. You'll transform stress into a calm, effective way of approaching any problem, and develop skills that will serve you for the rest of your life. By the end of the eleven months, you'll be in the position to share your skills with others in a teaching role. Your training will include overnights, countless challenge adventures, and a stay at Camp Osprey in northern Minnesota, our private facility on the edge of the National Forest, where you'll have the opportunity to practice your skills in the deep wilderness. Your tuition includes access to trainers in various martial arts, energy arts, and movement arts. You'll also have the opportunity to perform a Vision Fast, and will receive an additional month of ReWild You! Mentoring after your training.
I would recommend this program to a wide variety of people. Kenton offers a diverse menu of challenges, explorations and adventures which function on many levels at once, to help his clients gain strength, self-knowledge and reliance. Our society largely ignores self-observation and actual experimentation, which we as human beings need in order to understand ourselves, even as adults. Kenton is a marvelous planner and support person, willing to help his clients attain their goals, and offering fun and exciting challenges along with unparalleled personal attention. — Sara Nagler, Metamorphosis 11-month program graduate.
What is the actual training like? 
We'll custom-design a program for you that meets your needs and desires. Training is within a unique atmosphere where you are nurtured even as you are challenged. Intimidation or military-style discipline is never used. Our primary training tool is adventure, moving beyond our pre-conceived comfort levels in order to experience amazing things. Here are a few "Adventure Journal" entries that detail some actual training that clients have experienced –
The Quest for the Cathedral of Stone
Ice Cold Adventures
Winter Tracking Adventures
Interested in taking part in the Metamorphosis Training Program?
Nothing like Metamorphosis is offered anywhere else in the world. If you'd like to learn more, contact Kenton directly so that you can have all of your questions answered and so that you can decide if Metamorphosis is for you. If you're local, he'll be happy to meet with you in person. Kenton reserves the right to refuse participants based on assessment of their attitude and willingness to devote themselves to the program, both via the application and the initial free consultation.
Tuition:
We do not want tuition costs to be a barrier to anyone wanting to participate in Metamorphosis. Note that partner or group training reduces tuition costs significantly. Partial scholarships are available, as well as payment plans. Please inquire about possibilities. 
Weekend Metamorphosis Retreat  
Solo — $850
Pair — $600 each
Trio — $450 each
Quartet — $350 each
Week-Long Metamorphosis Retreat
Solo — $1,500
Pair — $1,000 each
Trio — $800 each
Quartet — $600 each
1-Month Metamorphosis
Solo — $2,500
Pair — $2,000 each
Trio — $1,500 each
Quartet — $1,200 each
**Yurt accommodations are sometimes available for an additional $500 residence fee.
3-Month Metamorphosis
Solo — $7,500
Pair — $4,000 each
Trio — $3,000 each
Quartet — $2,400 each
11-Month Metamorphosis
Solo — $22,000
Pair — $14,000 each
Trio — $11,000 each
Quartet — $8,000 each